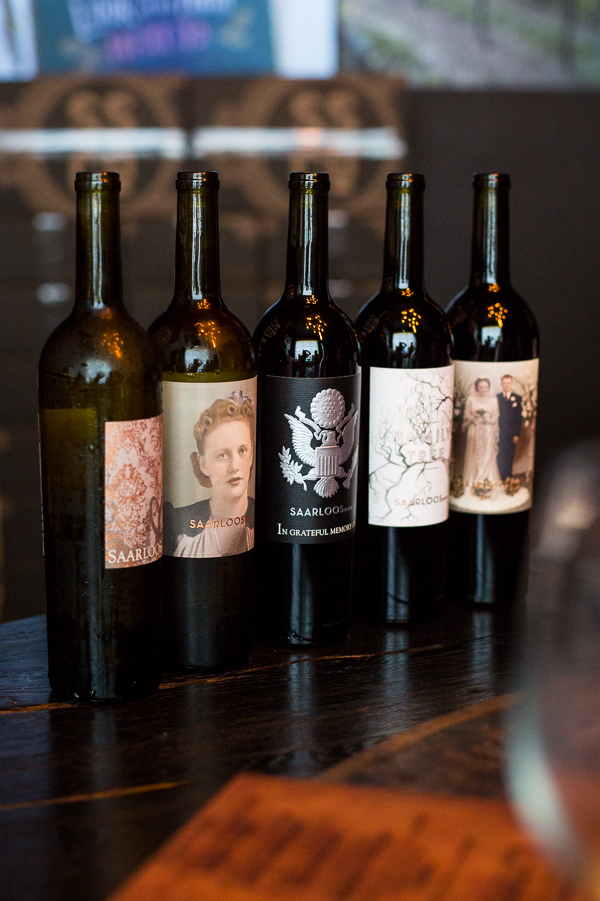 I'm in love with a little place in Cali called Santa Barbara. After spending the Fourth of July weekend there with some amazing people I'm plotting ways to get back as soon as possible. Mountains, beach, lush florals, palm trees, Spanish Revival style architecture – it's a very special place and I can see why so many people love it. Locals noted that we lucked out with great weather…nights were warm enough to dine al fresco and the ocean water was in the 70s (crazy warm for this time of year).
We started the day of the 4th with a breakfast of red velvet pancakes (!!) and other deliciousness at Crush Cakes and then spent time walking around town, smashing confetti filled eggs while people reserved spots of the parade. A visit to the Santa Barbara Court House – which is amazing – and then we were off to the beach. I was obsessed with following around a baby yellow lab puppy while the rest of our group worked on befriending a little surfer girl named Jane. It was a friendly beach. The day ended with an at home BBQ (complete with homemade apple crisp) and firework watching. Bliss.
Saturday we started early for winery tours with Cloud Climbers Jeep Tours. Our fab driver Logan took us to the backcountry of Santa Barbara and driving through the mountains was half the fun (to die for scenery). Favorite tasting spots in Los Olivos were Carhartt Vineards (greatRosé) and Saarloos + Sons. We lucked out and Keith Saarloos lead us through our tasting of five wines while we snacked on Enjoy Cupcakes. He was awesome and hearing about all the family influence that goes into making their wines was so neat. The wine was some of the best I've ever had and I can understand why they have such a loyal cult following. The great graphics designed by Keith's wife Heather don't hurt either. I left with two bottles of Iron Ladywhich smells even better than it tastes, and other group members took home Courage. Our last stop was at Cold Spring Tavern, a local institution that was a stagecoach stop in the late 1800s. Go on a Saturday or Sunday and get a Tri-Tip sandwich – you're welcome.
I have vacation hangover but was really excited to be reunited with Blue Moonbeam who spent the holiday weekend with Sally and her puppies Dolly and Camp. He may have had even more fun than I did with all the swimming and rib bone eating he indulged in. Hope you all had a great 4th! Back to reality…
P.S. if you don't know The Pearl Oyster, she's a fellow Dallas blogger and the babe in sunglasses above. You're going to die over her style…she's as sweet as she is gorgeous.
Images taken by MBM for A Piece of Toast