The Bride // 2011 // GRENACHE BLANC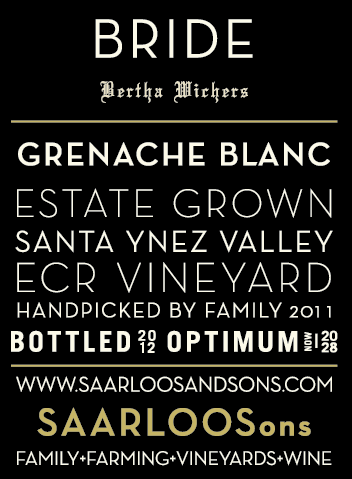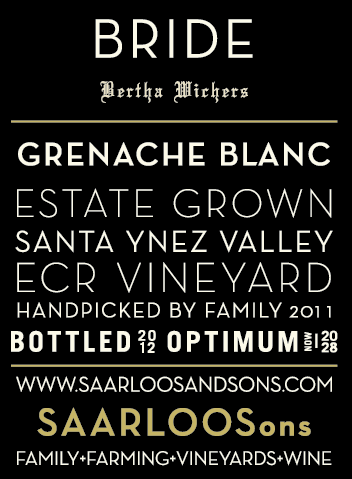 sold out
The Bride // 2011 // GRENACHE BLANC
"Being powerful is like being a lady. If you have to tell people you are, you aren't.
2011
Grenache Blanc
100% Estate Grown
Grenache Blanc is just the opposite. She is a woman who knows to She is. Strong, Graceful, Elegant, Beautiful. The kind of woman that when you go get her a drink at party a small circle of people form around her. Everyone's laughing, and you realize; she doesn't need you, but you need her and want to remain in her company and in good standing. Grandma Saarloos has always been the prototype of what a Saarloos woman is. Beautiful, Elegant, can change a tire on her own, ready to drive cross-country at a moments notice, looks great in a Jeep, looks better in pearls and a dress. Whatever the environment or occasion, always elegant, always appropriate.
Nothing personifies this more than my grandma on her wedding day. She probably rewired the house before she got dressed.
FREE SHIPPING ON CASE QUANTITIES (12 bottles) TO CA, AZ, NV.