19IX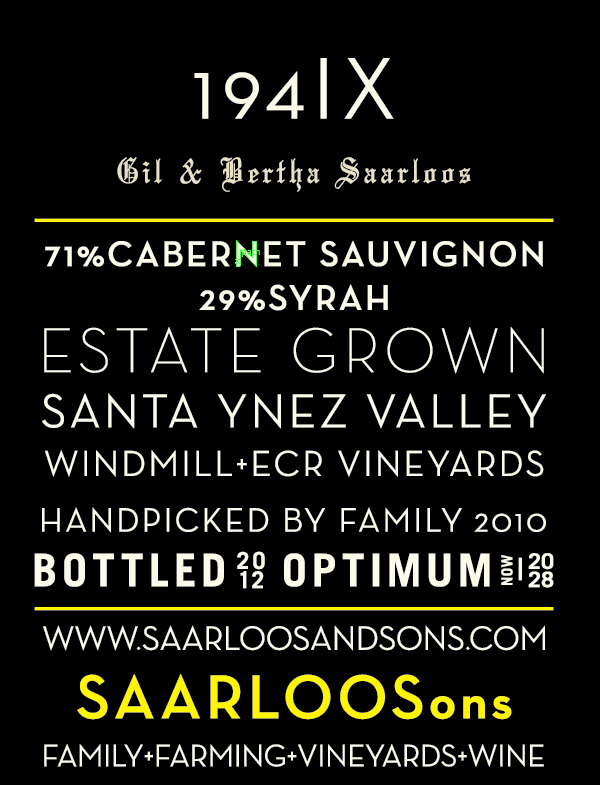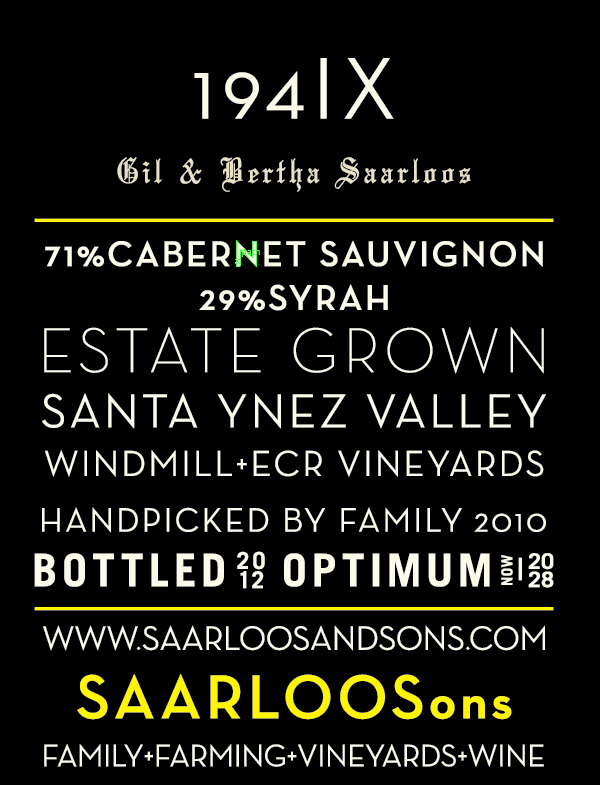 19IX
Marriage:
Is when two lives, become one life.

2010
71%Cabernet/29%Syrah
100% Estate Grown
Every year, we create a Cabernet Sauvignon and Syrah blend to honor the marriage of Gilbert and Bertha Saarloos. This blend is a perfect representation of any marriage: two varietals (two people) from our two estates (two backgrounds) making the one blend (the union). Interestingly enough, the bouquet and palette do not match, echoing the old adage "opposites attract."
Two lives creating one life together.
The wedding invitation not only invites you to the 1945 Saarloos wedding, but into our lives. We do our best to keep our heads screwed on without screwing it all up. The steep hills of Syrah at Windmill Ranch and the vast acreage of Cabernet at ECR are challenges we overcome by keeping in mind why we do what we do.
Gilbert and Bertha deserve every level of respect.
FREE SHIPPING ON CASE QUANTITIES (12 bottles) TO CA, AZ, NV.